Not being a bitcoin investor myself, I needed to do some research to understand their needs. I first examined how currencies worked so I could understand bitcoin's backstory. I then interviewed an investor and learned that it was difficult to mentally process bitcoin's currency conversion as there are tiny fractions involved (at the time of this writing, $1 roughly equals 0.0043 bitcoins). It was important to separate the user's portfolio value from bitcoin's trading price. To do this I designed a strong color bar at the top of the product to make the separation clear.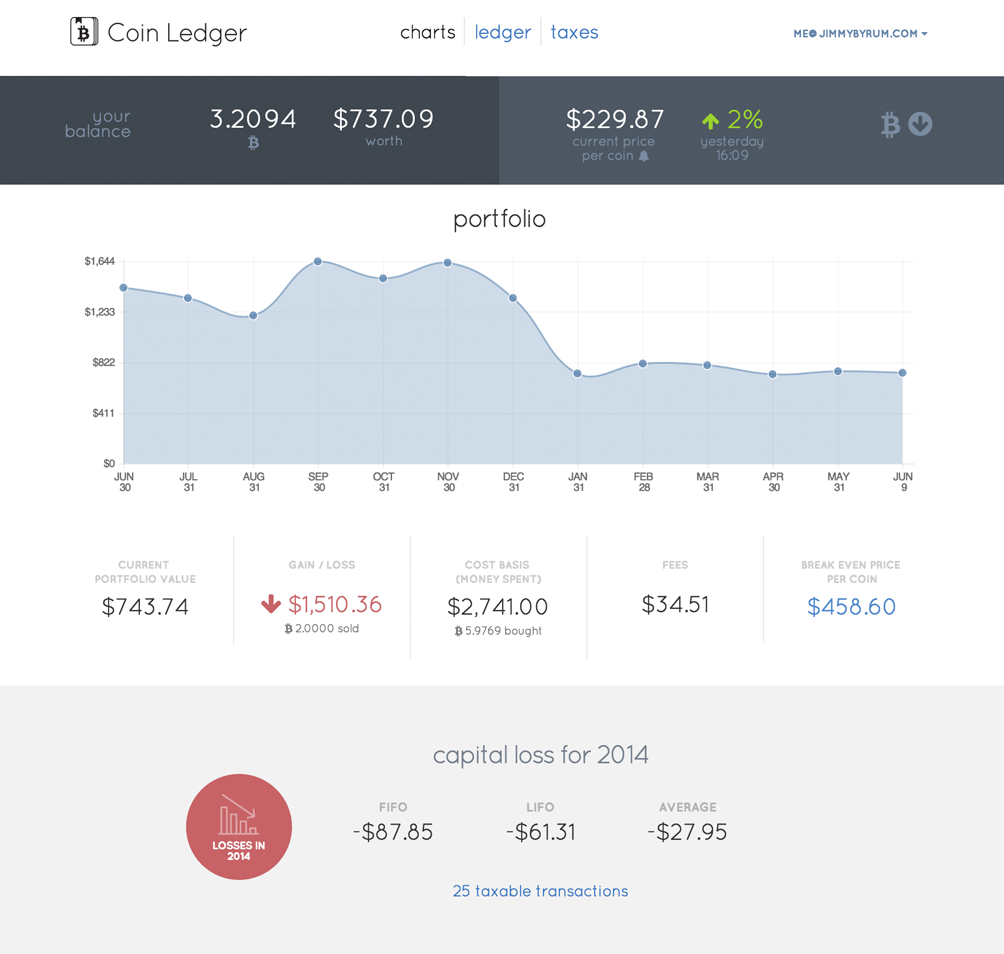 Bitcoin's price can vary dramatically minute to minute, and investors trading on this fact need to monitor price fluctuations and see trends at where they bought and sold. I designed a dropdown area where investors could access this information.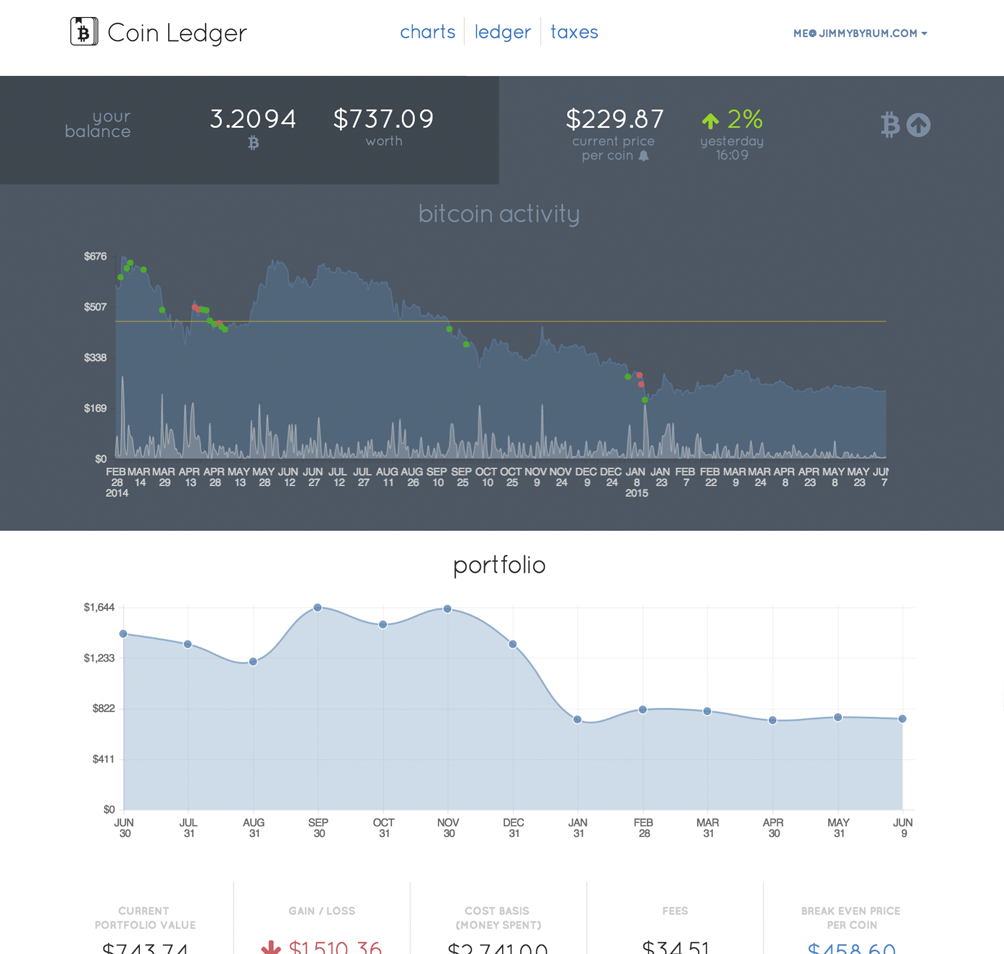 For the ledger, I interviewed an investor to determine the actions and categories that would be important to them. I designed a color coding system to tag transactions for ease of browsing.
Paying taxes on bitcoin investment is a major headache for investors, so making the tax page look and feel simple was very important.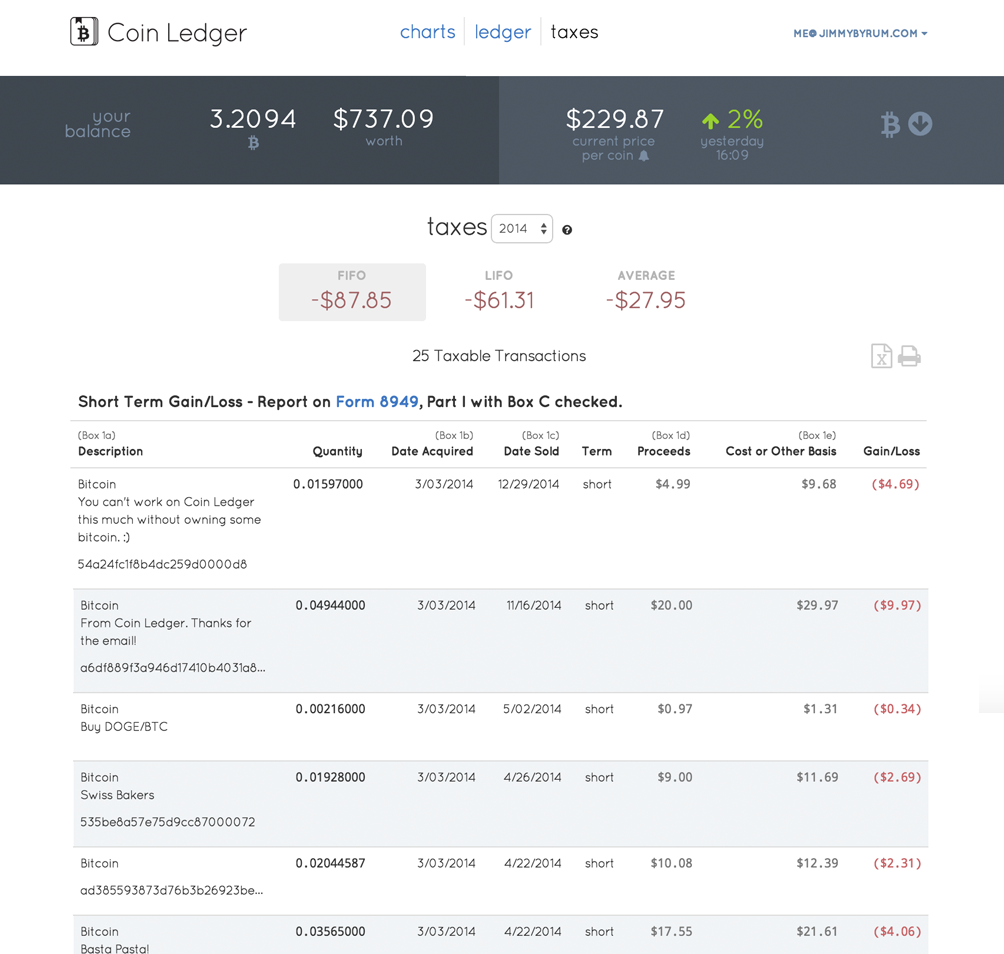 Overall, it was important to make a design that felt simple, straightforward and trustworthy for investors. I kept that in mind in the design of the home page.