With the redesign, I started by simplifying the navigation to allow for less reading. I incorporated behind the scenes photos into the home page that showed what Creative Live did, which reinforced the text. Because the majority of Creative Live's audience are females 25-40, I designed the pages to appeal to them and chose a complementary font that had a friendly handwriting feel.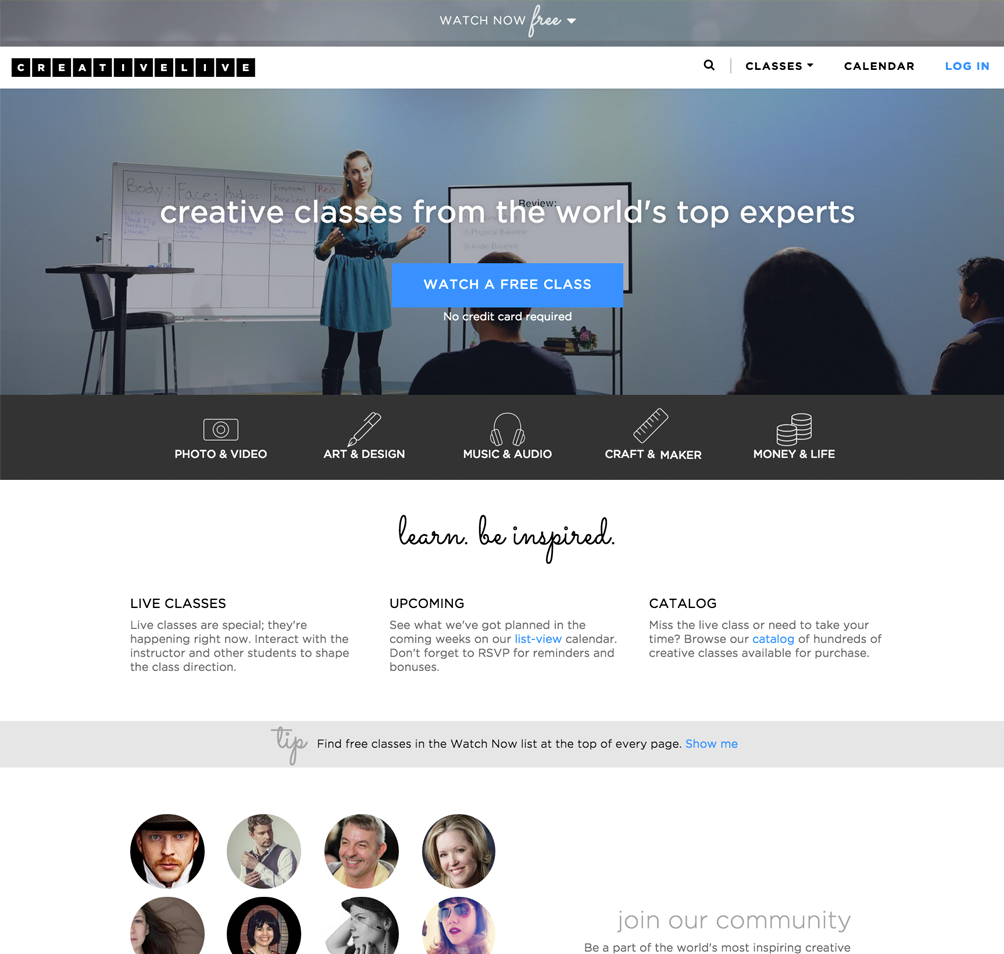 Instead of having one highlight color, I assigned colors to each channel to allow the user to quickly remember the one they were most interested in. I chose colors that worked well together, were readable, and followed their general association. Together they had a 'tv bar' effect.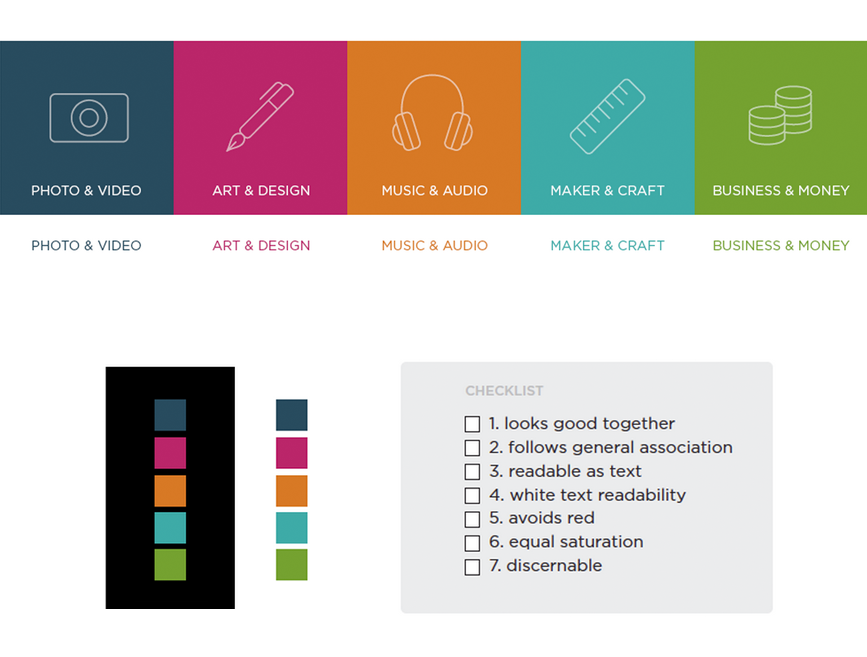 On catalog pages I created a simple filtering mechanism.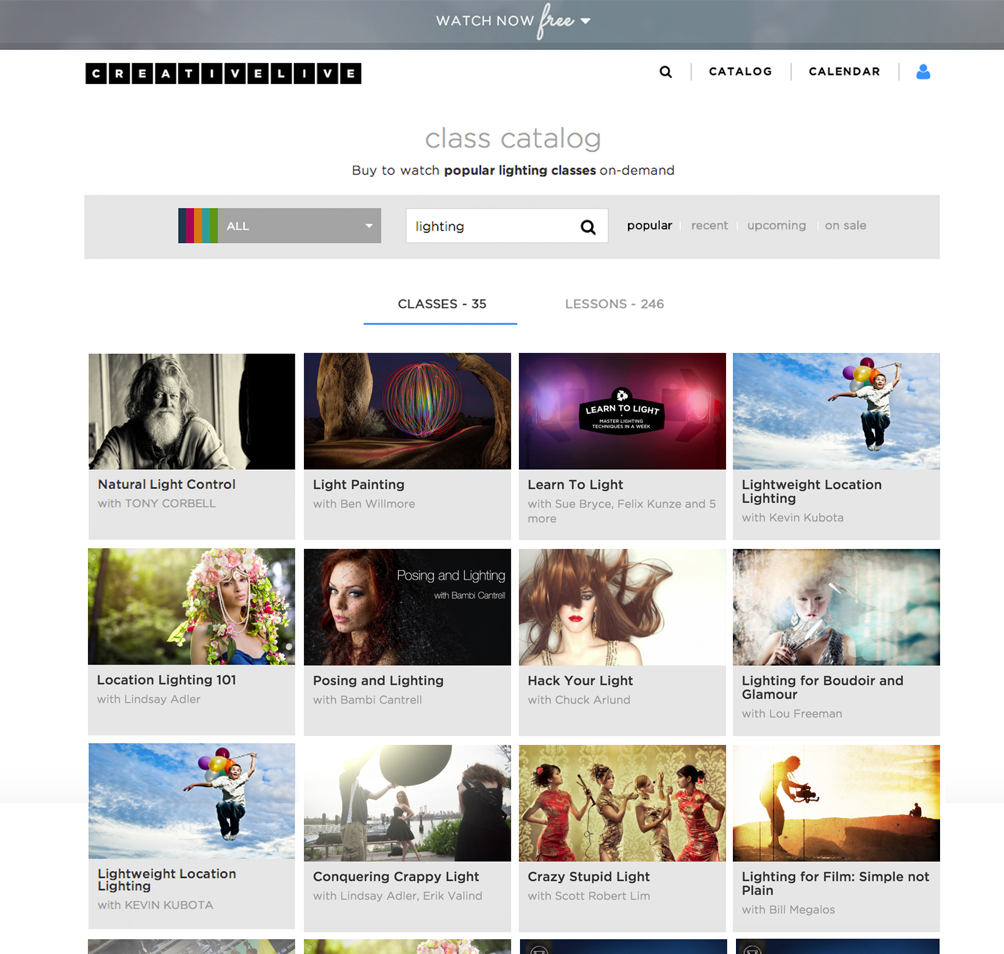 For the calendar, we ran tests to see what users needed and found that a list layout was optimal.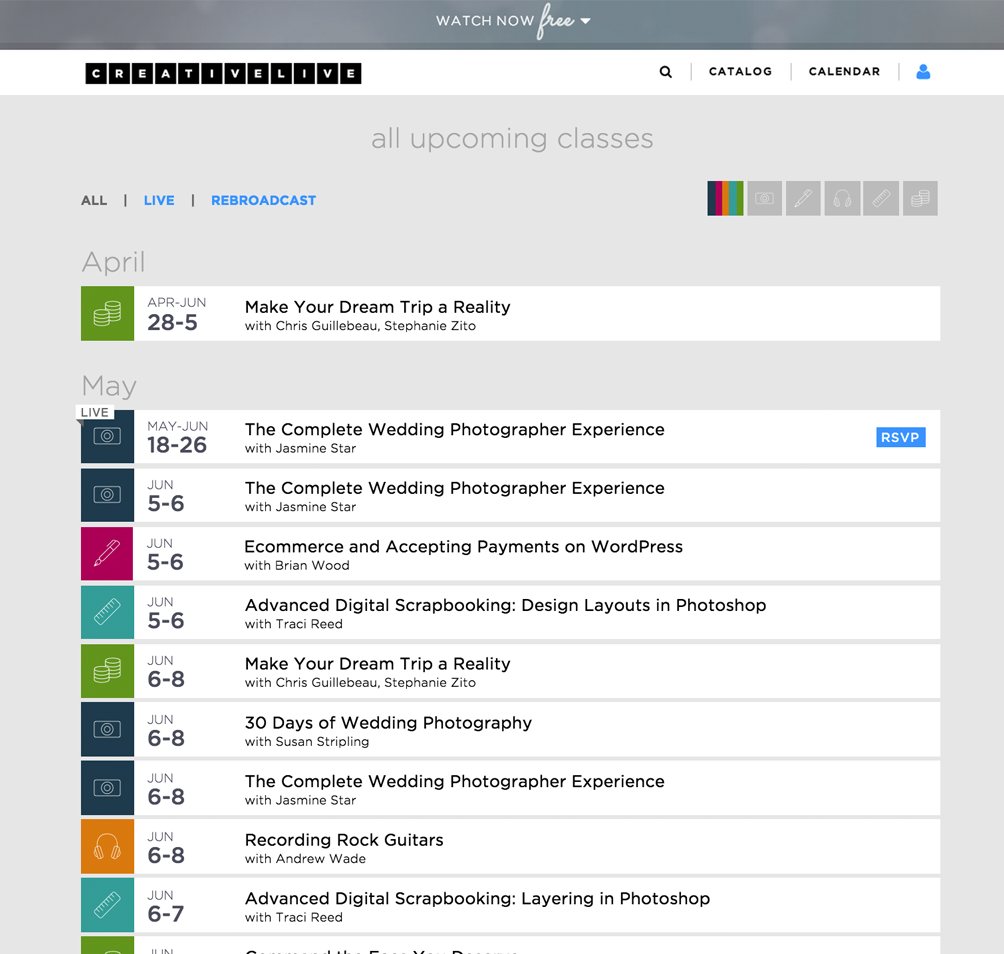 For the class pages, I kept the videos above the fold for ease of browsing.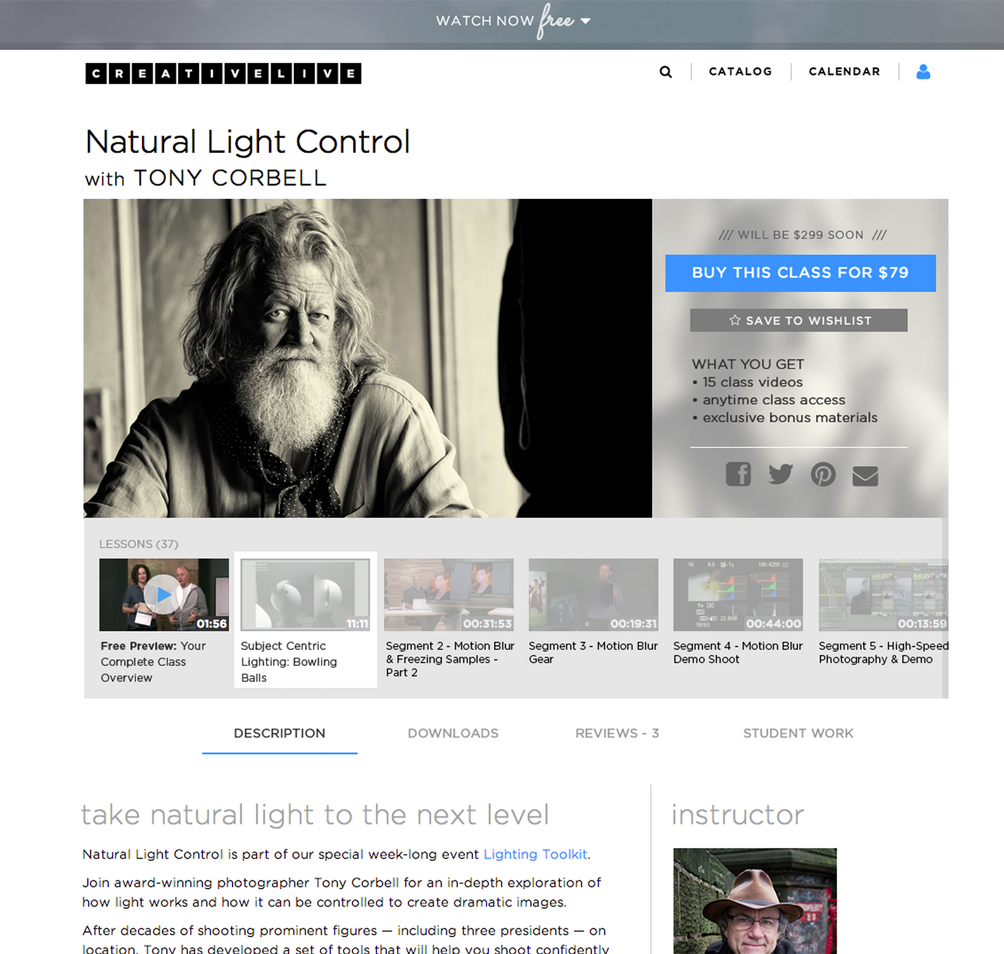 The classroom was designed to be an immersive experience that allowed users to easily focus and interact with the instructor.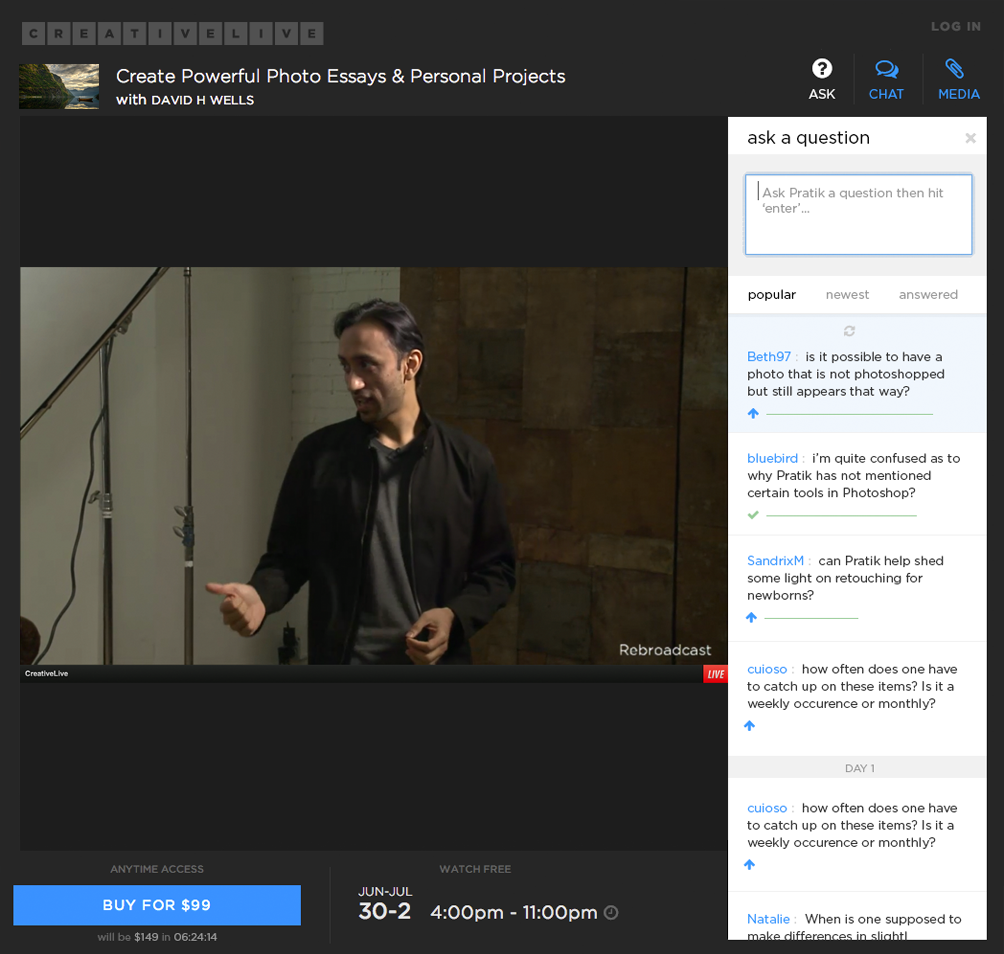 The mobile app coordinated with the site and was optimized for a user watching classes on the go.