At first it was was unclear how publishers were using Quantcast's product. I partnered with a user researcher and we performed in depth interviews with over a dozen publishers using the measure product. We learned that they were most interested in embedding Quantcast charts in reports to advertisers, comparing themselves to their competition, and having a public profile that opens themselves up to new opportunities.
I started by simplifying the navigation and created a wrapper that would ease Quantcast into the redesign. I created a home page that was direct and easy to read. After this launched we began the product redesign process.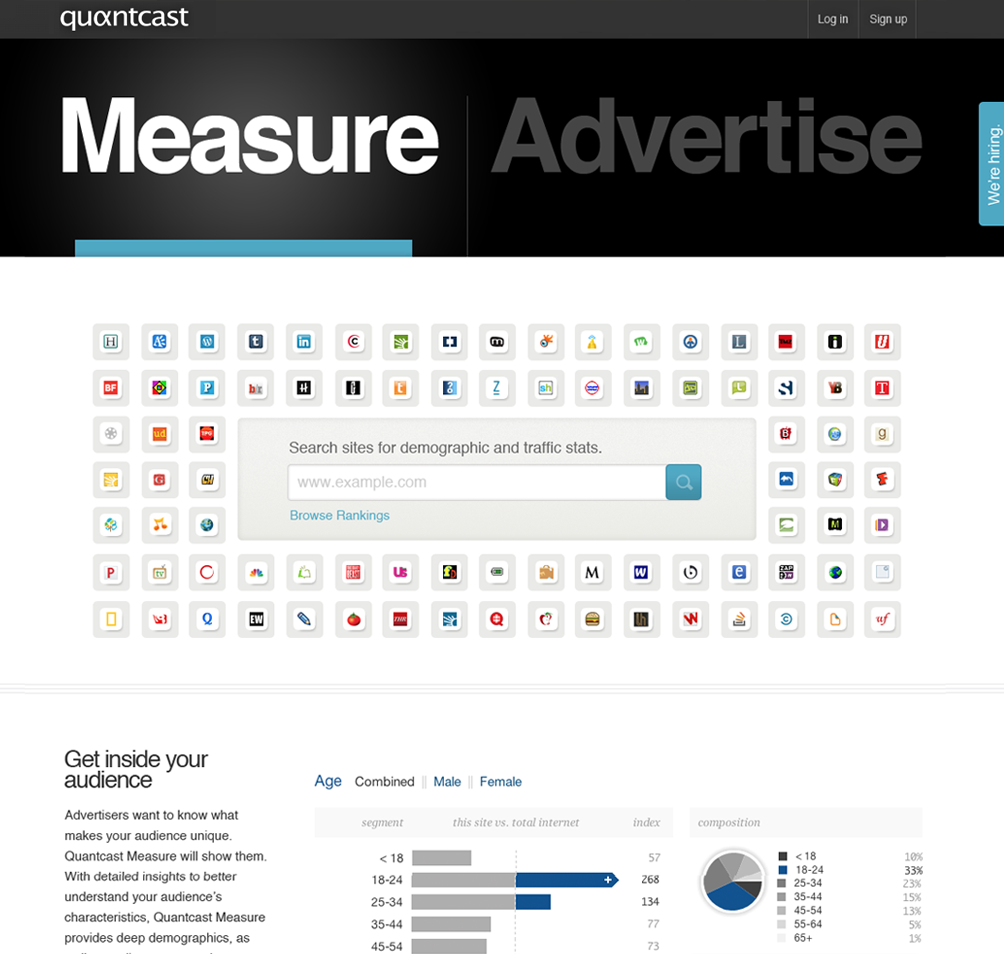 I redesigned the measure tool to give the publishers quick and easy access to their metrics and the ability to control the presentation of their data in their profile so they could show themselves in the best possible light.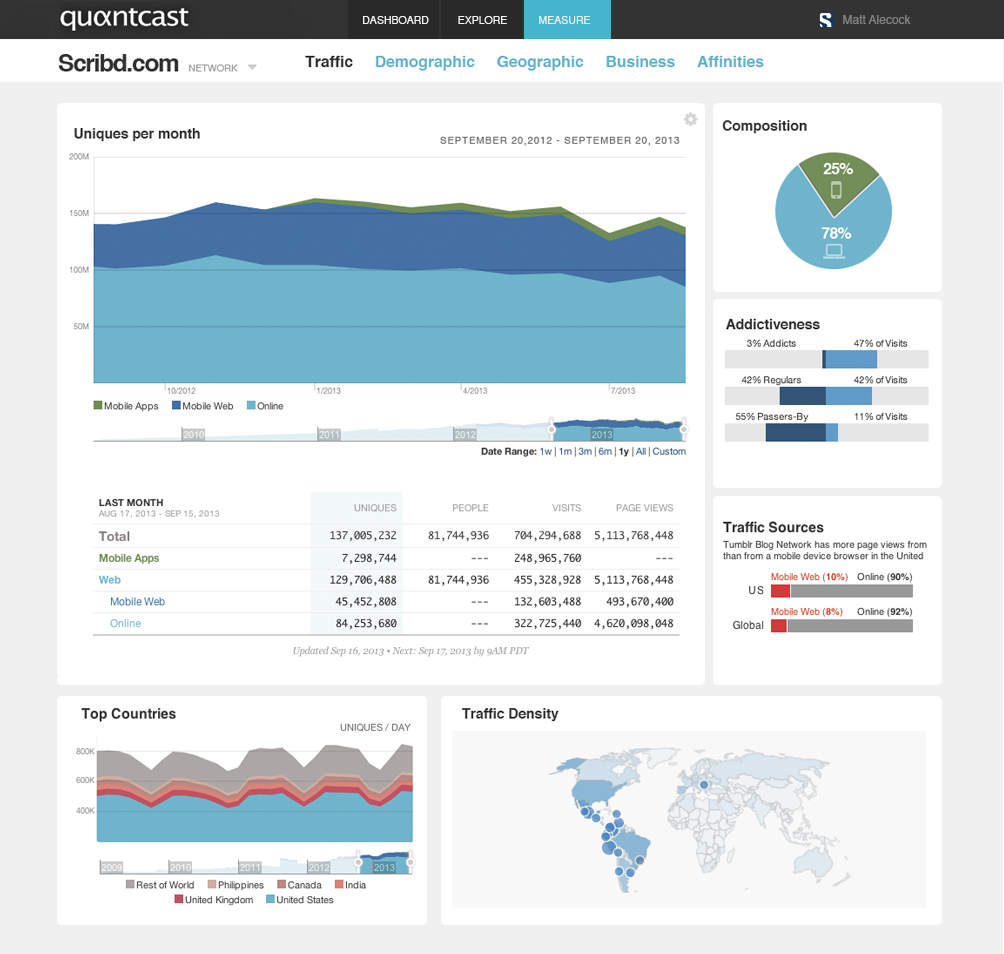 Because comparisons were important, I designed an area where publishers could save favorites, categorize them and create comparison charts.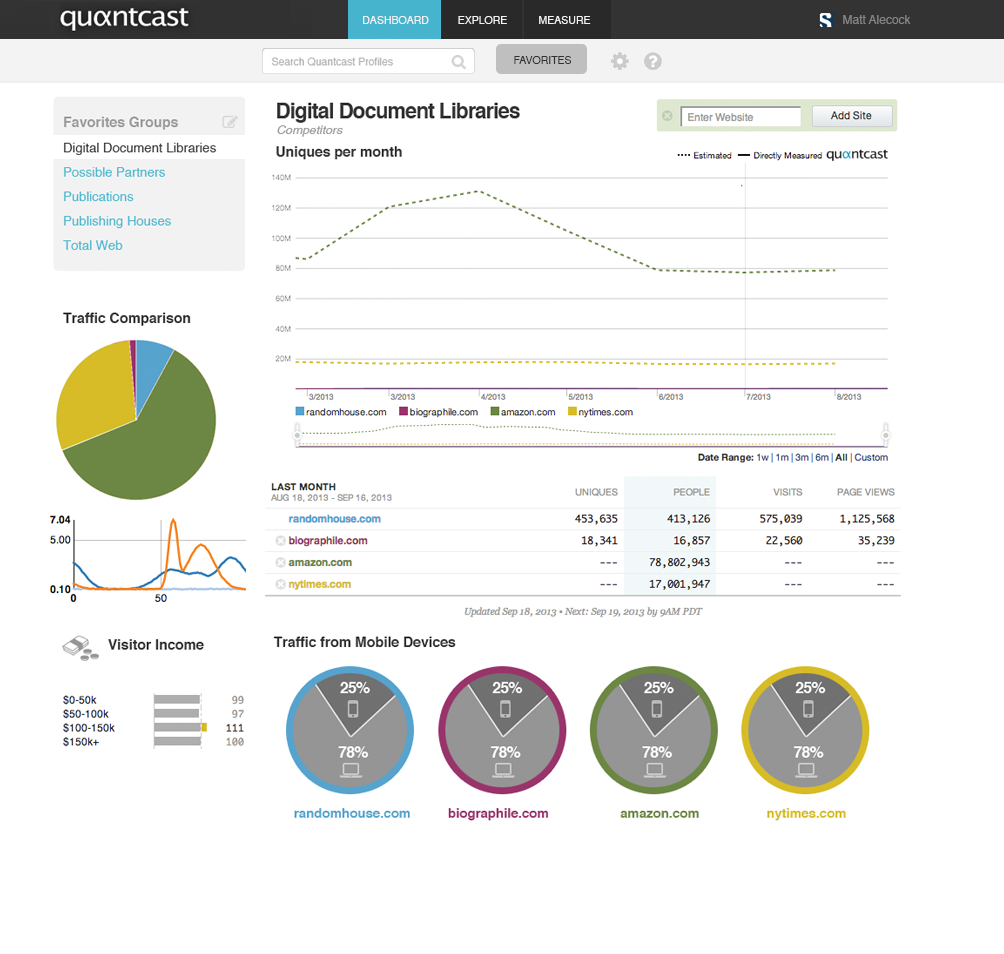 Each data visualization was customized for clarity and purpose.